You want to choose between a mobile app and a mobile website ? We help you to make your decision. But first, you need to know some facts about mobile usage rate. In fact, you should notice that 58 percent of website visits come directly from a mobile device according to the last statistics of 2018. This goes far beyond the desktop usage. Want to learn another significant figure? People spend much more time connected on their mobile phones than sitting on their desktops.
42 percent of total time spent online is recorded on mobile screens. Thus, you should more than ever include a mobile strategy for your product/service in your next marketing plan. You need to decide whether your business needs a responsive mobile website or a fast loading mobile app.In order to make this decision, have a look at several criteria such as your target audience, your budget, and the objectives you want to fulfill with your business.
At Steps, we are skilled at creating user-friendly mobile websites, but we also like building functional mobile apps. Now, we will compare between both business channels. Then, it is up to you to make your choice. Let's start with:
1/ User Interaction and Users' Feedback:
If you are looking for an interactive platform to communicate with users, then you should definitely opt for a mobile app. Users won't be just looking at static images and heavy-loaded content, they will be tempted to download their iOS or Android app and interact with other users. Look at Instagram ! Unlike the mobile version, you will undoubtedly fall in love with the app, as you can upload your personal photos and interact with other users' reactions. In fact, native apps provide users with a faster and more responsive experience compared to mobile websites. Apps are the perfect tool to track user engagement and gather customized feedback and recommendations. Let's compare now functionalities in mobile websites and apps.
2/ Functionalities: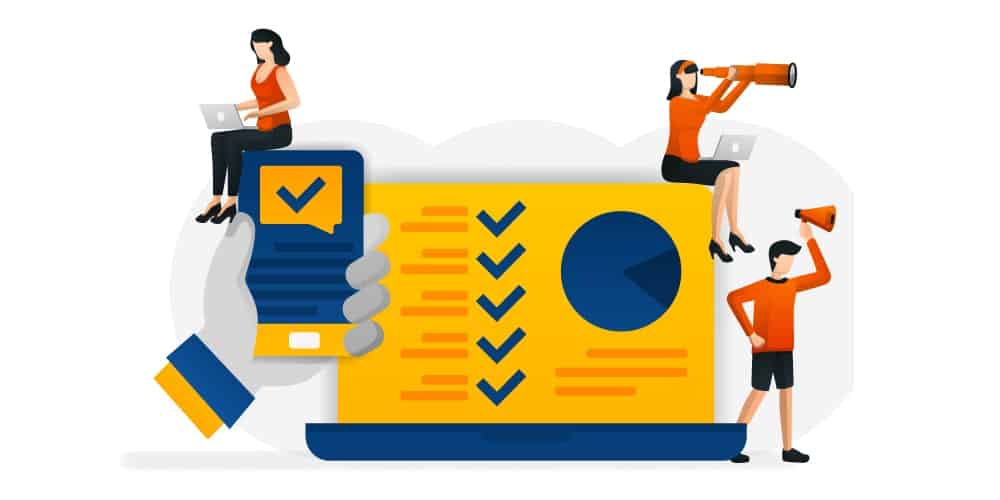 Mobile apps are more immersed in the mobile journey. They offer users a more interactive interface. Thus, they make it easier for them to complete tasks and get what they need. Contrary to mobile sites, apps allow users to enjoy built-in devices such GPS and location. Consequently, retailers can track customers and inform them about special offers with push notifications. But are mobile apps accessible to all types of clients?
This will lead us to the next feature !
3/ Availability on Smartphones:
It is well-known that apps can only function on specific platforms such as iOS and Android. However, users may always access responsive mobile website regardless of the device and the operating system they are using. So, choosing a responsive website or a mobile app depends first on your audience. If you are targeting a wider portion of clients with low-income devices, I think  building a user-friendly mobile website is a more suited choice. In addition to this, users won't be compelled to download or install frequent updates, while connected on mobile websites. Now, we move to the notorious question of costs.
4/ What about Costs ?
If you are looking for a cost-effective option, you may consider building a mobile website first. For its easy updates and fix bugs, developers will definitely advise you to build a user-friendly version of your business web app. However, the mobile app industry generated 92.1 billion in global app revenue in 2018. Although building a mobile app can be a more expensive option, business owners can see their investments back with multiple revenues.
5/ Conclusion:
Looking into all these features, we can say that opting for a mobile website or an app depends in the first place on the objectives of your business. If you are targeting a wide range of people, you should think seriously about the next guidelines of your mobile website. But, if you are aiming at a concrete user engagement, then let us help you to write down the next specifications of your mobile app.
---