Solve your Business Problems
STEPS works closely with founders and executives to create custom solutions for every business challenge.
We create solutions that deliver
tangible business results
Join over +30 happy clients trusted us !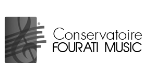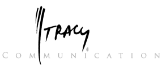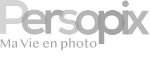 100% Atlassian
focused since 2012
In STEPS, we work with an agile mindset.
We Plan, make a roadmap, Iterate, measure, and evolve
to meet and exceed all the business goals.
Where development & operations are combined together
Continuous integration & continuous delivery "CI/CD"  
Automation
Higher collaboration and trust
Reduced complexity
More reliable softwares
Faster responsiveness to clients needs
Delivering Value in every Industry
End to end solutions tailored to the needs
of multiple industries & sectors

Energy & Utilities
Improving operational efficiency
Detecting theft
Outage detection & prediction
Improving billing & payment options


Communications & Marketing
Marketing intelligence
Improving ad targeting
Creating personalized content for omnichannel campaigns
Optimizing scheduling of media streams

Retail
Predicting trends & Maximizing profits
Targeting the right customer at the right time
Increasing the quality of customer service
Improving marketing
Banking & Finance
Financial fraud detection
Establishing key performance indicators (KPIs)
Increasing ROI
Lifetime value prediction
Customer segmentation

Travel & hospitality
Recommendations engines
Flight fare and hotel price forecasting
Tailored offers
Predicting demand and consumer behaviour more accurately
Automotive & Transportation
Better route planning
Traffic monitoring and management
Intelligent transport systems
Saving energy
Improving vehicle and product design

Healthcare
Smart staffing & personnel management
Electronic Health Records
Personalized treatment plans
Identifying signs of frauds

Insurance
Personalized offers for users
Real-time monitoring of claims
Detecting anomalies
Intelligent customer segmentation
So much knowledge
….So little time
Here are some of the highlights
from our blog